WHC services:
WHC sells different types of houses that address customers' needs. Depending on the preference of the customer, housing units sold range from 2 bedrooms to 4 bedrooms, detached to semi-detached houses. WHC houses and homes are meant to suit Tanzanian culture as well as the youth lifestyle. WHC made a prior research on the house design preference and hence existing designs reflect feedbacks received from most prospective customers. Under special cases, the customer may suggest minor modifications to existing designs.
REITs Investment services:
WHC is a fund manager which primarily manages the fund for the Public Servant Housing Scheme by way of operating Real Estate Investment Trusts (REITs). REITs operate like investment in shares. Currently, all REITs are owned by shareholders of WHC and hence they are not tradable at the Dar-Es-salaam Stock Exchange. However, at the end of this lock-in period which is expected to take three years, REITs will be traded at DSE where the general public will be able to invest in REITs by buying and selling them in the same manner they can buy and shares.
Property Management Services:
WHC offers both commercial and residential property management services. Its property management team is recognised for its in-depth knowledge of the Tanzanian real estate market. WHC works with national and international landlords by offering world class property management and consultancy services. WHC works with social security institutions which are the biggest landlords in the Tanzanian property market.
Our services include:
Property management
Hotel management
Estate agency – residential and commercial sales and lettings
Valuations
WHC INVESTORS: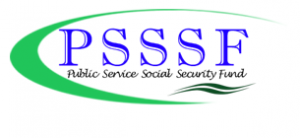 PARTNER BANKS: